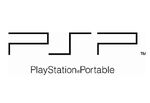 The PlayStation Portable (abbreviated as PSP) is a handheld game console released and manufactured by Sony Computer Entertainment. Its development was first announced during E3 2003, and it was officially unveiled on May 11, 2004 at a Sony press conference before E3 2004. The system was released in Japan on December 12, 2004, the United States and Canada on March 24, 2005 and in Europe and Australia on September 1, 2005. The PSP can connect to a computer, download pictures, MP3 files and videos and you can connect to the web.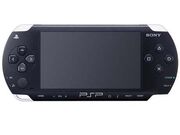 Ad blocker interference detected!
Wikia is a free-to-use site that makes money from advertising. We have a modified experience for viewers using ad blockers

Wikia is not accessible if you've made further modifications. Remove the custom ad blocker rule(s) and the page will load as expected.