This article is about the original Nintendo Entertainment System. You may be looking for the Super Nintendo Entertainment System.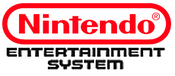 The Nintendo Entertainment System (often referred to as the NES or simply Nintendo), is an 8-bit video game console released by Nintendo in North America, Brazil, Europe, and Australia in 1985. In most of Asia, including Japan, the Philippines, Taiwan, Vietnam, and Singapore, it was released as the Family Computer or simply, the Famicom'. In South Korea, the hardware was licensed to Hyundai Electronics, which marketed it as the Comboy. After World War II, the government of Korea (later South Korea) imposed a wide ban on all Japanese "cultural products." Until repealed in 1998, the only way Japanese products could legally enter the South Korean market was through licensing to a third-party (non-Japanese) distributor, as was the case with the Comboy and its successor, the Super Comboy, a version of the Super Nintendo Entertainment System.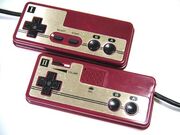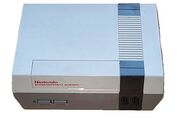 Ad blocker interference detected!
Wikia is a free-to-use site that makes money from advertising. We have a modified experience for viewers using ad blockers

Wikia is not accessible if you've made further modifications. Remove the custom ad blocker rule(s) and the page will load as expected.