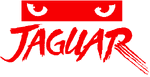 The Atari Jaguar is a video game console that was released in November 1993 to rival the Sega Mega Drive/Genesis and the Super Nintendo Entertainment System as a powerful next generation platform. It was touted as the "first 64-bit system". The system was a commercial failure and prompted Atari to leave the hardware business.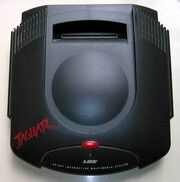 this article is a stub. You can help the game systems wiki by expanding it.
Ad blocker interference detected!
Wikia is a free-to-use site that makes money from advertising. We have a modified experience for viewers using ad blockers

Wikia is not accessible if you've made further modifications. Remove the custom ad blocker rule(s) and the page will load as expected.